I have a finish. My first finish of 2019 and it's The Meadow by Bothy Threads. I started this because I wanted to have a smaller project on a lower count fabric that I could work on sitting on the sofa without having to use a big light and loads of stuff.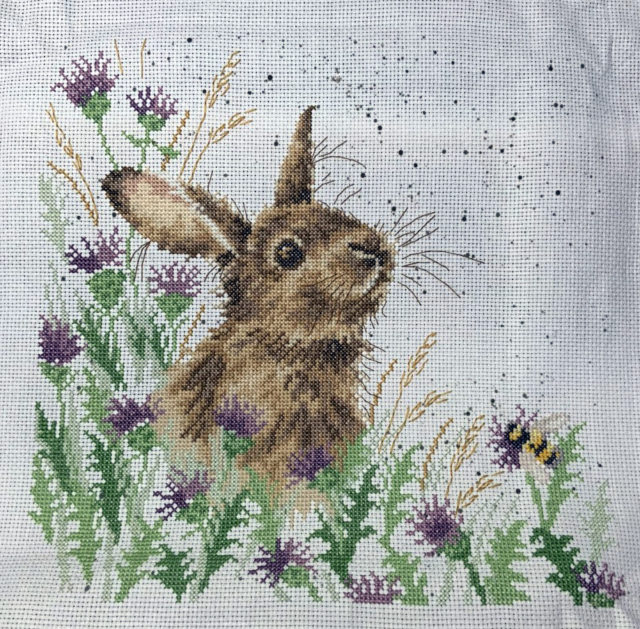 I'm not used to working with patterns on large sheets and I didn't make a working copy so it was a bit of a pain to juggle all of that paper but it isn't a difficult project so I managed. The only thing I did have a little trouble with was the spots of the fabric, I've never used anything like this before and I did find that sometimes it was difficult to see if I had missed a stitch because the gap was right over one of those spots.
I saved the backstitch until last, it's how I've always stitched and I find it really hard to let myself backstitch as I go I really need to work on that. I don't mind backstitch and there wasn't a lot on this project but I'm going to start a Michael Powell kit next and I know from experience that there's a lot of necessary backstitch on those designs.