I got sick and that meant that I didn't stitch for two weeks, I didn't even want to pick up a needle. Obviously that's messed up my plans for February and once I was able to stitch I had to prioritise what I wanted to work on.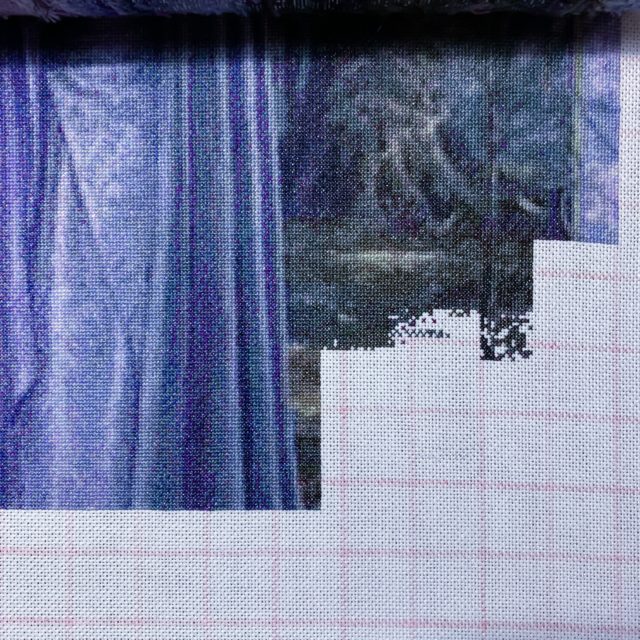 Eternal Promise remains my focus piece for 2019 so the first target was to get page 33 finished. I had made a start on the page already because I'm working a more time based rotation this year and that worked out well because I was able to finish the page off in five days and used the remaining three days to make a start on page 34.
The pages with the main figures of Arwen and Aragorn are a lot quicker to stitch up because the colours run downwards so it's possible to get a larger area done each time I pick up a colour. Page 34 is all background and the colours for that want to work across the page so it seems a lot slower to fill in.
The plan for March is to complete the row of pages which means completing page 34 and working the small page 35 as well. I'm better now so the March rotation will be returning to normal and there are the extra days in March which gives me spare days to use to complete the row if needed.