I decided that I would switch back to working this design page by page. I had a bit of the chimney to fill in before I reached the lower roof section and it seemed to stitch very slowly because of the different colours in the roof tiles. When I found the circular window in the roof I began to work on completing the page by working colour by colour.
I finished page 24 on 11th October.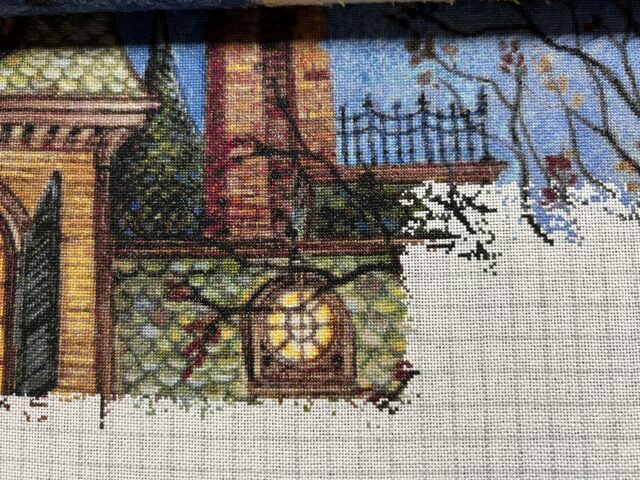 Page 25 has a lot of sky and branches in it as well as the roof tiles so progress was very slow. I was also struggling to get much stitching done in the evenings but I'm hopeful that everything will begin to settle down again soon.
I wasn't able to finish page 25 by the end of the rotation but I'm not very far from it. My goal is still to finish the row of pages by the end of the year so to do that I may need to continue with this beyond the end of it's rotation in December.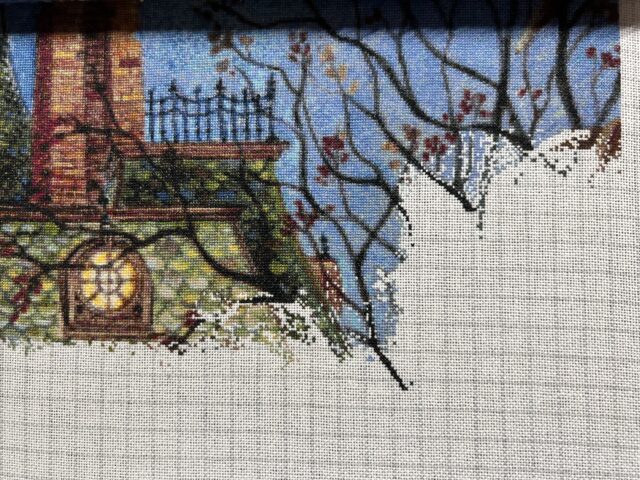 Total number of stitches: 9,030 stitched over 21 days