This month I have been working on the patchwork blanket. I'm working two pages together as the bottom page is only 20 rows. I concentrated on the first 50 rows and worked colour by colour. They mostly stayed within their patches and to start with they were mostly autumnal colours to get me into the mood of the new season.
As I got closer to the last of the 50 rows the colours changed to blues and began to work into the bottom 50 rows so I just followed them getting them completed where I could.
It has been a very distracting time but I'm happy with the amount that I have been able to get done. I should be able to get the page finished when it next comes up on rotation.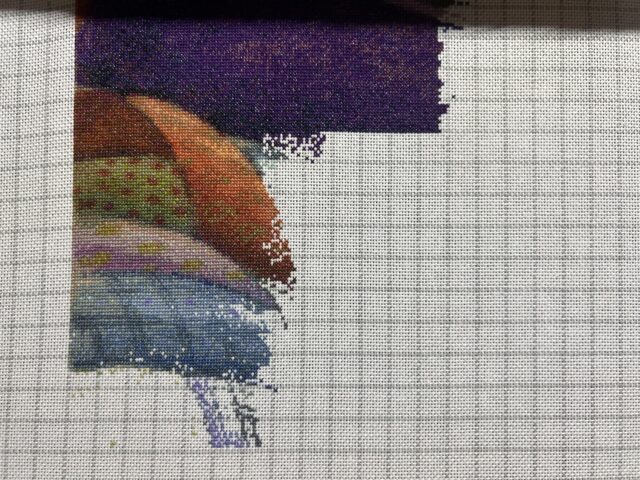 Stitch total 4383 stitches over 9 days.