It's been a little while since I worked on this piece which is a shame because I really enjoy working on it. Just seeing those ears makes me smile. I had tried working across the whole piece in 10 row blocks – expanding on the way that I work a page – but I use a Good Reader on the ipad and the file size was getting huge plus I was missing the feeling of having page finishes. So when it came out again I made the decision to go back to page by page which meant that this page was already half done.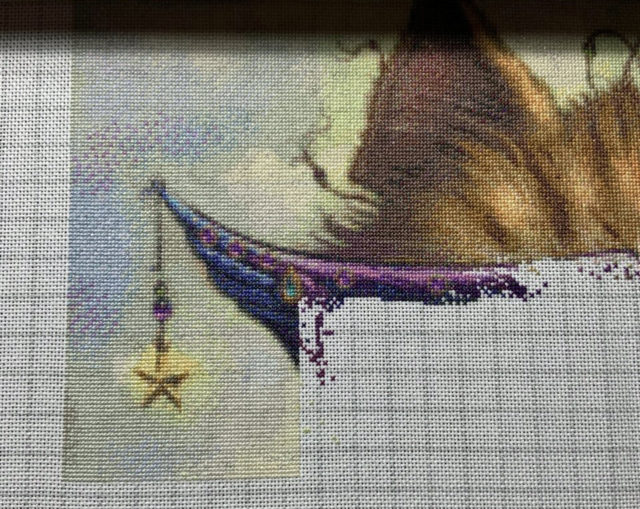 The background is mostly blocks of a few colours so that works up quickly but I still had to stitch the bead and the star that's hanging from the rim of his glasses so there was still a lot of colour changes to be done but on the whole it didn't take long to get the page completed.
I did continue with page 8 but that progress isn't included on this picture, instead you'll have to wait until he comes out on rotation again in April because it shouldn't take long to finish another page.