heIt should have been another week on Computer Catastrophes this week but I had a bit of a falling out with the fabric so rather than spend a week fighting it I decided to swap to Whispers for a page instead.  The fabric on Computer Catastrophes is very soft after working on the magic guide fabric and I prefer the firmer fabric I'll go back to the page the next time it comes up or if I finish the next page quickly.
Anyway I switched to Whispers, still a soft fabric but I've got enough of an area stitched now that it doesn't make as much of a difference.  I've managed to get page 18 done in the week thanks to the bank holiday.  This page is mostly wing and it was a big change to get into some proper sections of colour changing.  The detail of the feathers in the wing is amazing and all of it is stitched with the same colours that I've been using in the background so far.  The white parts on the wing are the feathers from the fascinator that she is wearing.  On the next page I will finally get to stitch her face.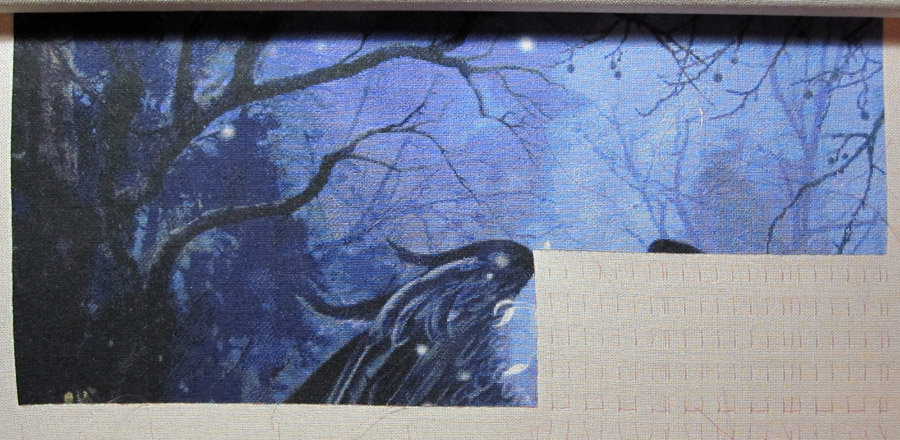 I'm not going to stitch the next page straight away, I've gone back to the randomiser and next I'll be stitching page 3 on Mini Lost In You, it's been ages since I've worked on this one.  It is a partial page though and I've got a lot of time this week to spend stitching so I'm hoping to have some good progress.  If I get it finished within the week I shall get Computer Catastrophes out again to get that page done as well.