Another project that didn't get worked on a lot this year. I was working on it during weekend mornings until I decided that I wanted to attempt to finish Santa Owl. Once that was done it moved back to weekends.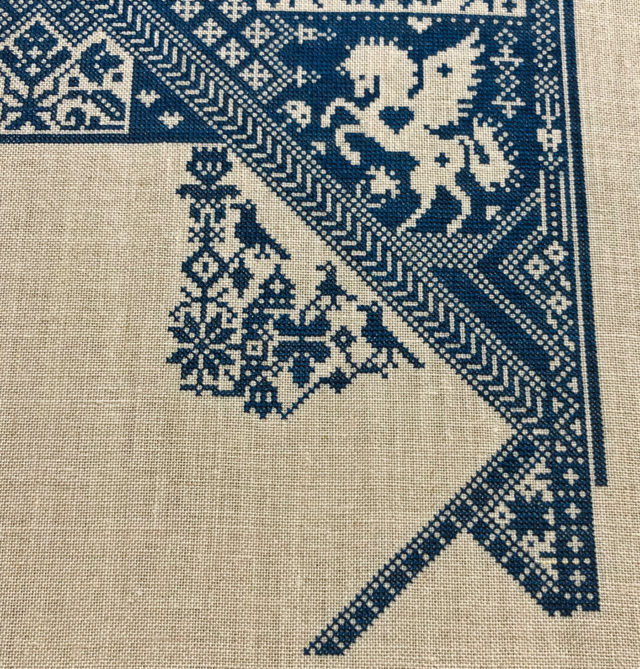 I'm tackling it in blocks at the moment so I stitched the Pegasus and the borders and I've just completed the pot of flowers and birds along with the heart border.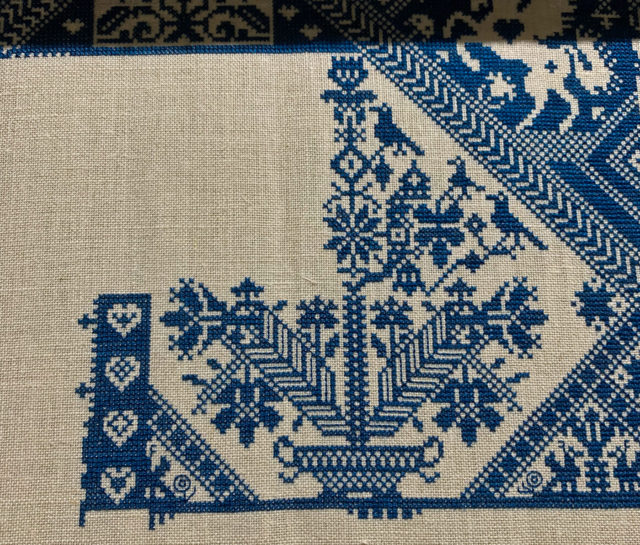 Now I'm working on replacing the initials with my own but the letters charted for my name are bigger so I'm putting them in now so that I can tinker with the parts around it rather than not be able to get them to fit at the end.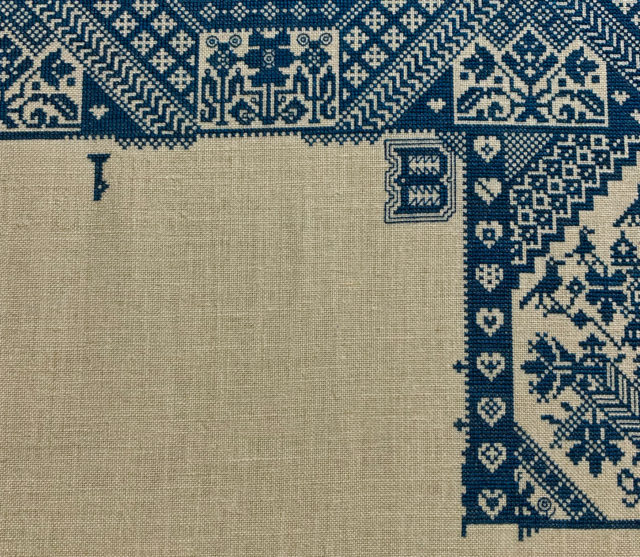 The plan is to spend more weekend morning on this one in 2019 so hopefully a lot more progress next year.