The last time that I posted an update on this was September 2017 and I finished it on the 22nd September this year.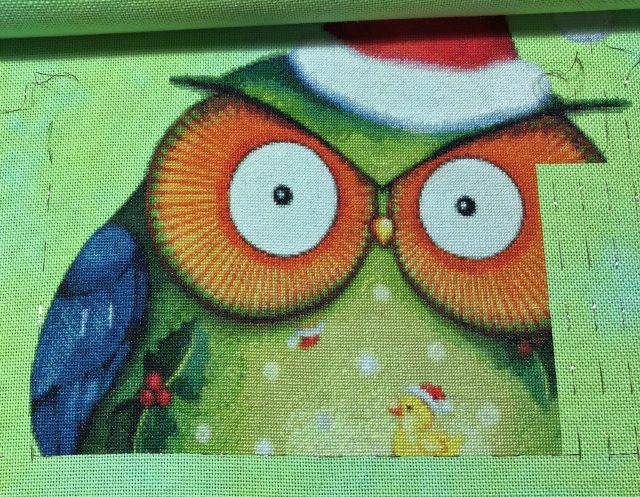 In April I decided that I wanted to begin making more progress. Partly because it's on hand-dyed fabric (Radioactive by Chromatic Alchemy) so I cannot wash it and I didn't want it to get dirty. Also it's not a very big piece as I was removing the background so I didn't think it would take long to finish.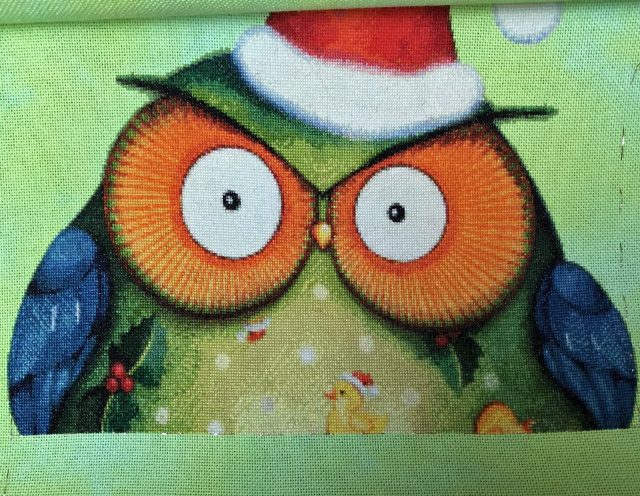 I started by using it as my weekend morning project and I also set up a new part of my monthly plan to dedicate a week t the end of themonth to just stitching Santa Owl. Although he didn't actually take me that long to stitch – I've worked on him 48 times this year – it did fel that it took longer than I expected it should. He's deceptively complicated in parts especially the oranges around the eyes and some of the paler greens were more difficult to see against the green of the fabric.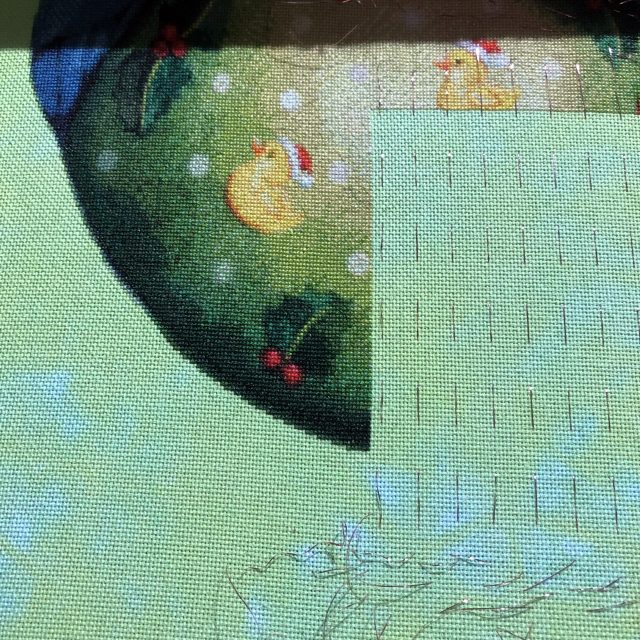 The little ducks with their own santa hats were also time consuming because of the number of colour changes in them.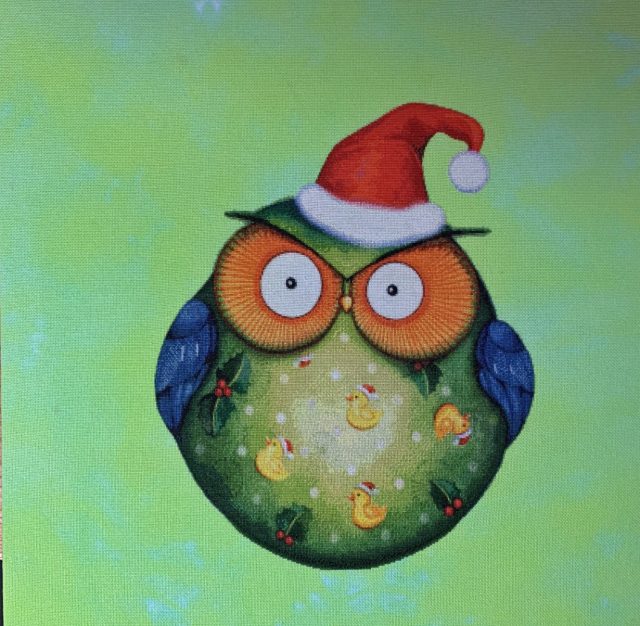 I put the last stitches in on 22nd September 2018 and in November I finally got around to lacing and framing him so that he could be part of the Christmas decorations this year. When the decorations go away he will go back to hanging in the craft room.
The end of the month week was such a success with this project that I used it for another project for the rest of the year and I have plans for it next year as well.