This is one of the projects that I didn't work on as much as I would have liked this year. Last year I stitched the first 5 pages but this year I didn't touch it until June when I stopped my plan of doing two pages a month on Eternal Promise.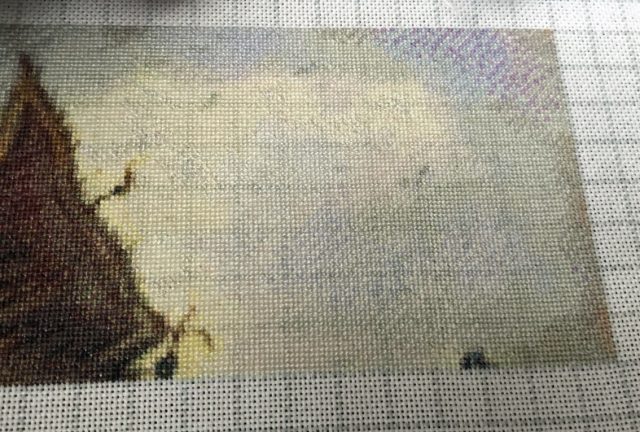 I finished the top row of pages and then made a start on page 7. At some point I decided that I would work across the row of pages doing at least ten rows on each page. I wanted a break from the pale sky colours that I was stitching and to get onto those sunglasses.
I've worked my way across a couple of times now but I'm planning to return to working on it a page at a time. The frames of the sunglasses are full of confetti but the colours are bright and what I've stitched so far is looking amazing.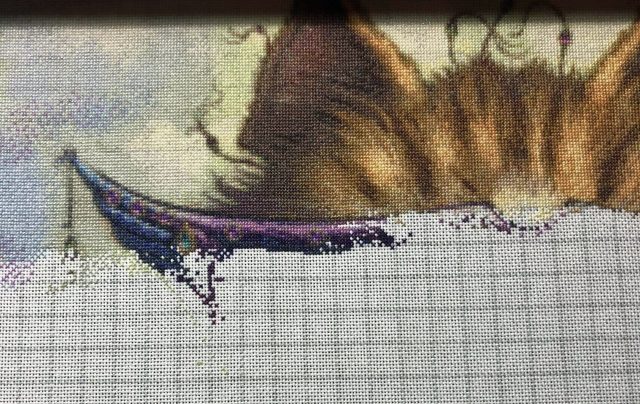 My plan for 2019 is to spend a little more time on this project it has been bumped from it's rotation slot so many times this year due to finishing Santa Owl and my current concentration on finishing Story Time.