My break from Whispers lasted all of two days. I did get a little done on Couch Dragon but not really enough to be worth a picture yet. I was just going to grid my page on Whispers ready for getting back to it this weekend and I told myself that I'd be switching between her and one of the others because of the amount of blocks of black that I have to stitch on this page. Instead I ended up getting started and not switching at all. I am just over halfway through the page though so I'm actually quite pleased that I've been able to get on with it.
There's a patch of different colours at the bottom of this page, I don't have them threaded yet so I'm hoping that it's a change from blues and blacks. She's rolled up a bit on the scrolls now which is why the top of the picture looks a little odd. I think that I may unroll her for full size pictures whenever I finish a row of pages.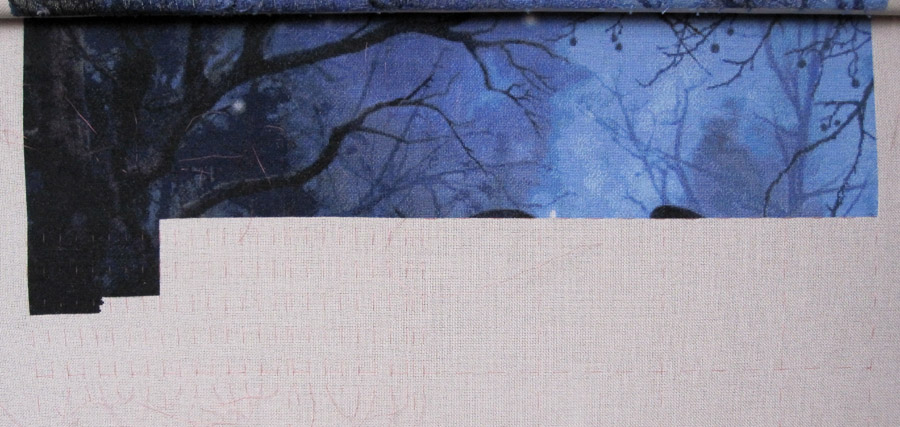 If I stick with this page I hope to have it done by the end of next weekend which should coincide with a nice new stitching gadget turning up which may be able to tempt me back to either Couch Dragon or Mini Lost In You. I really think I need a switch around at the end of this page. There's a lot of black on this page and on the next page there's a block of one of the dark blue colours although it does seem to have a few more patches of colour changing.