Back to Whispers this week to finish the page that I felt so guilty about leaving.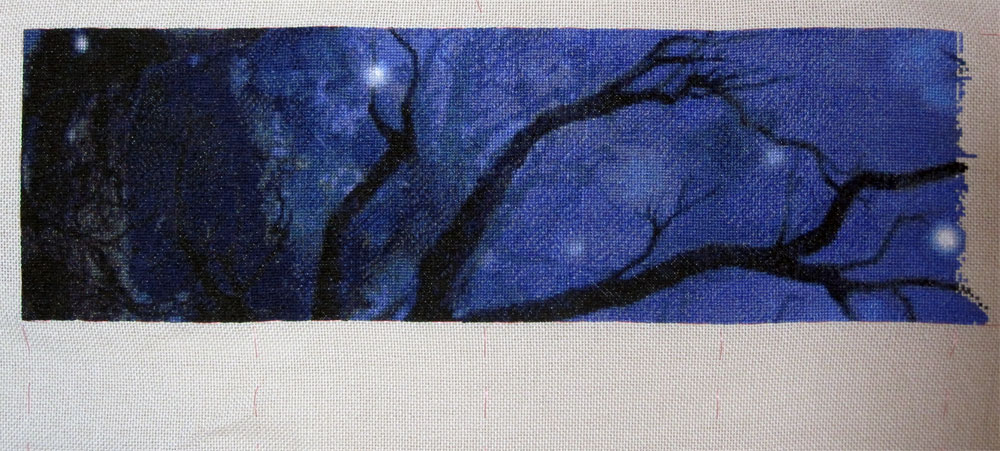 Page four is finished now and I'm getting on so well with it that I've decided to go straight on to page five.  This is all part of stitching the piece I feel most like stitching and I would like to feel that I'm getting to the end of the first row of pages.  With just three more pages to go until I reach that point I've decided to stick with it.  Also on the next page I get to some lighter blues and generally bigger blocks of colour which I am hoping will be quicker to stitch.
I also have this idea in mind that I would like to get at least one page a month done on this and as we're now in May it would be good to get the fifth page done to fit with the month number.  I think I will be back to Computer Catastrophes after this page so I'll take a picture of that when there is something more to see.  That one is mostly blue as well at the moment.