Unless you have been following my videos or my Instagram account you won't have seen this one as I started it in February. The design is called Story Time, the artist is Eruda Art and it is a kit from Geckorouge. I'm stitching with 2 strands on 18 count aida. It is a smaller design so I wanted the finished project to be a little bigger.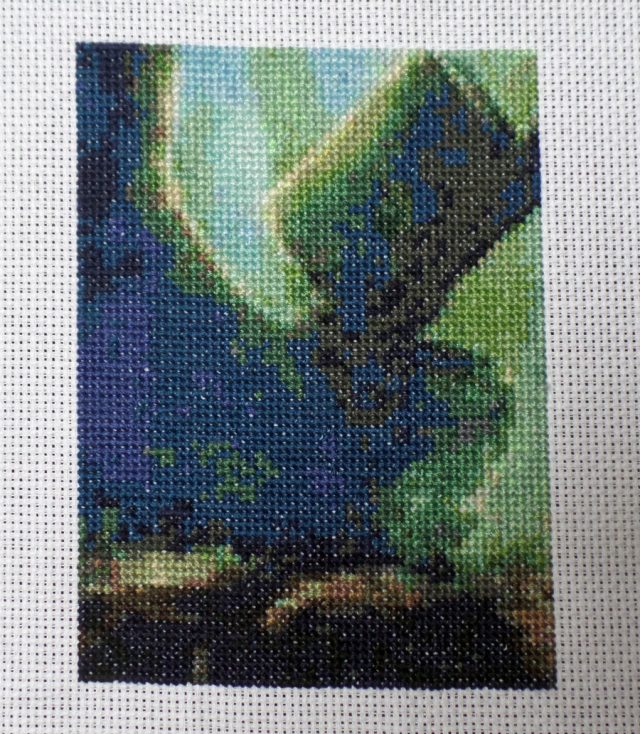 The colours are beautiful and it is such a calming piece to stitch and also very limited in the confetti. In fact, I've nearly finished it and I'm hoping to have it done by the end of the year.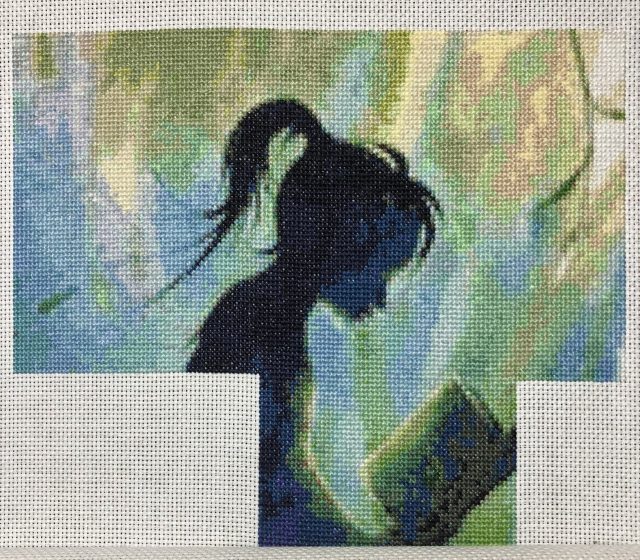 Since finishing Santa Owl it has been by last week of the month project but this month I've been stitching it since finishing my page on Eternal Promise. It did mean bumping Just Be out of rotation again but a finish is a good enough cause for that. Besides it allows me to pick something else for the last week of the month slot.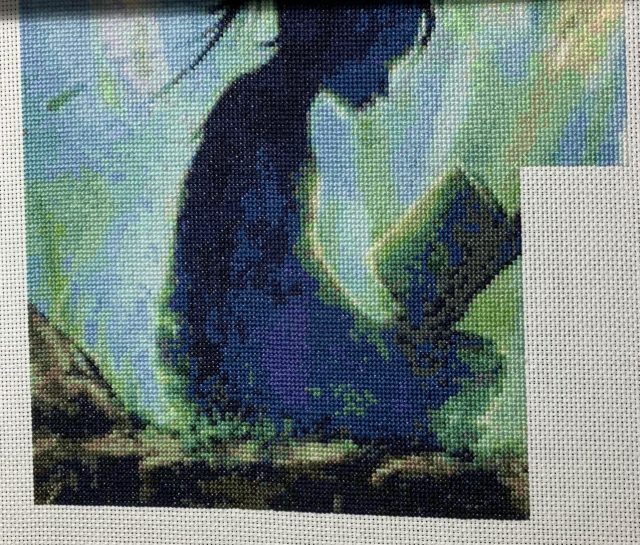 If you want to do a fun full coverage piece but you don't want something huge and complicated I would really recommend this kit.