This is going to be my next 'last week of the month' piece. Moon Sweet Moon was started in 2017 and was the Passione Ricamo Mystery SAL. I hadn't touched her this year until October. I had some holiday from work and decided that I would work on her in the mornings.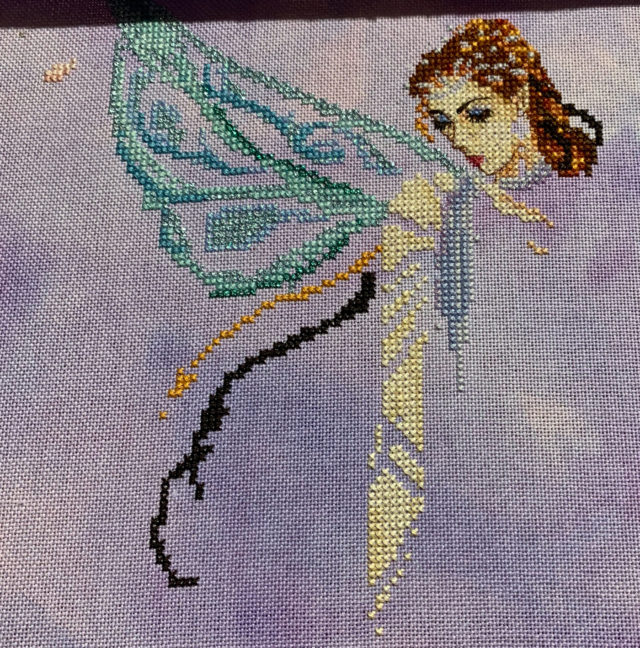 I had stitched a lot of the moon as well as the very tip of a wing and the top of her head. I'm always a little nervous about my counting so I decided to continue to work from the wing tip and over to her head. I breathed a sigh of relief when everything ended up being in the right place. I did the backstitch on her face as well because I wanted to see how she looked.
There is a lot of metallics in this design, I think it's mostly metallics but they have been easy to stitch with.
I had another week off in November and decided to do the same with my mornings, this time working on her arm, scarf and filling in her hair. I'm nearly done with that section and I'll soon be making a start on her outfit which is mostly metallic threads.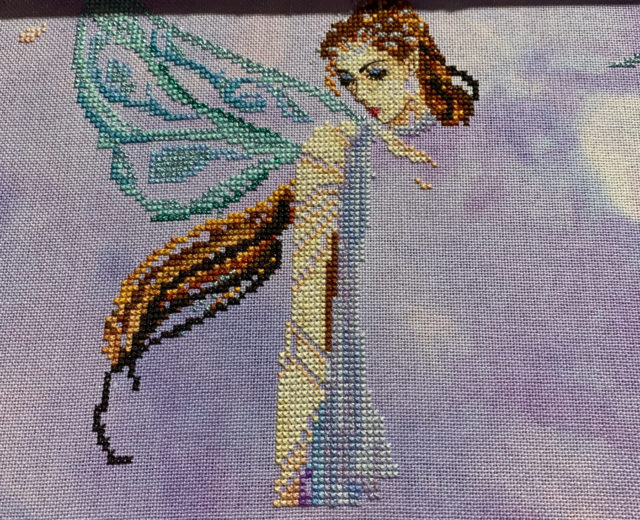 So for 2019 she's being moved to the last week of the month space. I could have used it to work on Just Be buy Story Time has shown me that it's nice to work with bigger stitches and I have a few mirabilia pieces kitted and just needing time to be stitched. A change of pace at the end of the month might be a nice way of refreshing myself for the start of the next month