This week I finally got around to starting Little Princess by Gordon Fitchett charted by Heaven and Earth Designs.  She is going to be rotated page by page with Whispers because of being lighter and brighter than all of those blues and blacks.  She also does not have a background which is a bonus but it also makes measuring a page more difficult because some pages only have a little bit of stitching on them.  So while I have got through four pages of chart already only two actually had any stitching on them and one was really small so I stitched two pages and counted them as one.  But it means the top row of pages is done already and Little Princess has a face, well a head and top bill as she's a duck.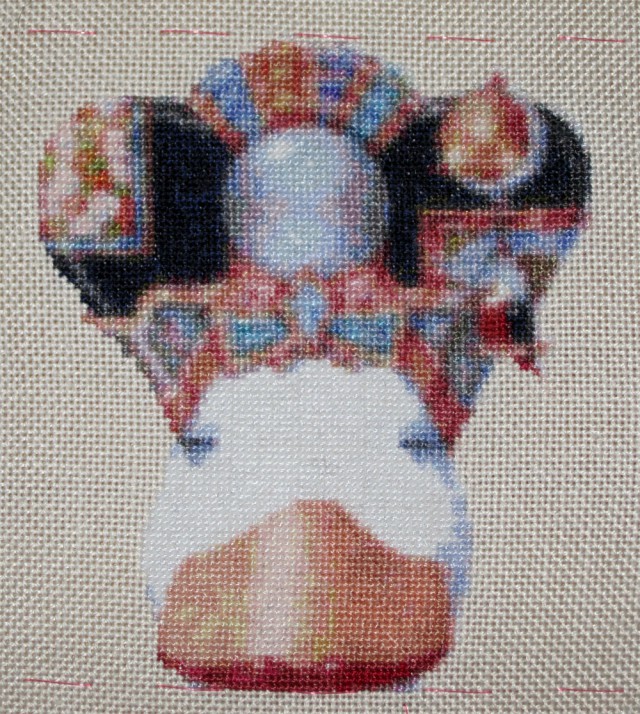 This piece is so detailed I used 40 different colours in the first 250 stitches and I would say that I have now used almost all 90 colours on just these two pages.  I think she's gorgeous though.  I'm stitching on 28 count grey Jobelan fabric which makes that white stand out a lot better than I think it would on antique white fabric.  I'm stitching 1 over 1 and the coverage is really good as well.
So next I'm going back to Whispers for another page which might keep me occupied until the next stitch along week, but we do have lots of bank holidays at the moment so if there is nothing else planned I'm hoping to spend a bit of time stitching.