Well in the end I didn't carry on with Little Princess, I needed a break and my dragon was calling to me so I decided to get on with page 5 of QS Curl up with a good book. About halfway through the page I was getting a bit fed up with stitching him which isn't the fault of the picture but because of the way I have my threads set up. I have the threads on a card for this project and to be honest I'm too used to my needle and thread organisers and it feels so time consuming to be constantly re-threading my needle.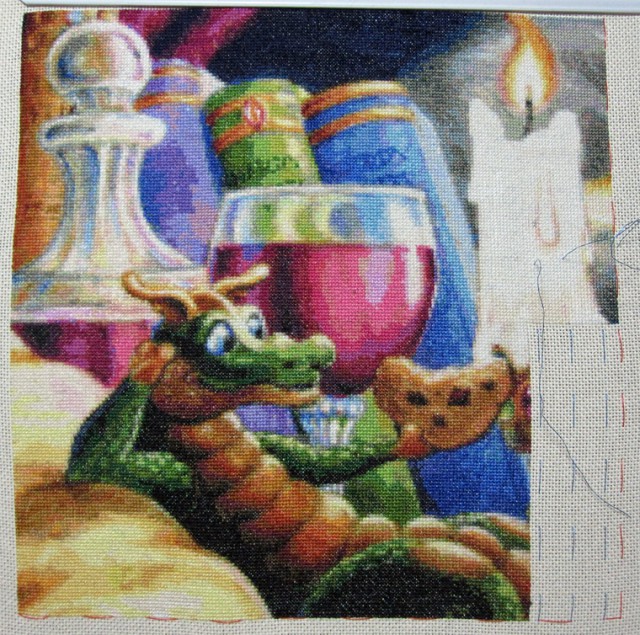 I think it was worst around the stem of the glass lots of just one stitch in one colour and I felt that I was getting nowhere. But I stuck with it and carried on I've got so much done now it would be silly to have a tantrum and set it aside, lesson learnt though for whenever I feel the need to start another project before having another one finished and organisers freed up.
So now back to Little Princess, I'll probably stick with her now until the last page of Curl up arrives. I'll have to make a tweak to the concentration rotation though not sure I can manage three months without a change. I'll see how I feel after working on little princess for a month.