Trick or Treat is another of my 21 day focus pieces being worked on alternate months. This is currently my largest project and I'm also having a lot of fun with it. So here we are at the beginning of 2022, in December 2021 I had finished off the second row of pages. In 2022 I was looking forward to stitching on more of the house.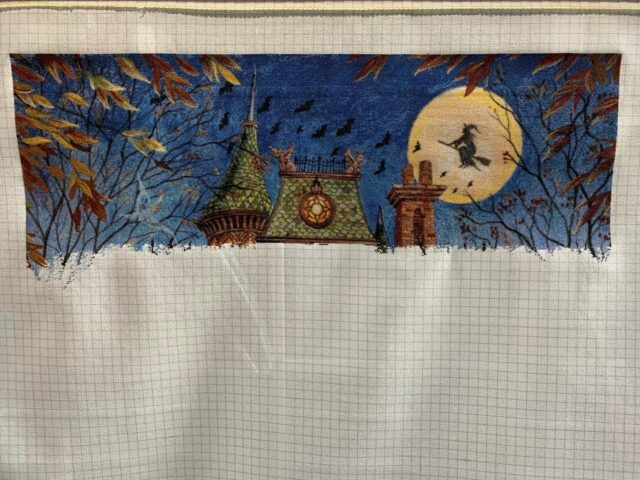 February 2022 11,674 stitches in 21 days. Stitching was mostly on the background. More sky and branches but finally I got to make a start on more of the roof section.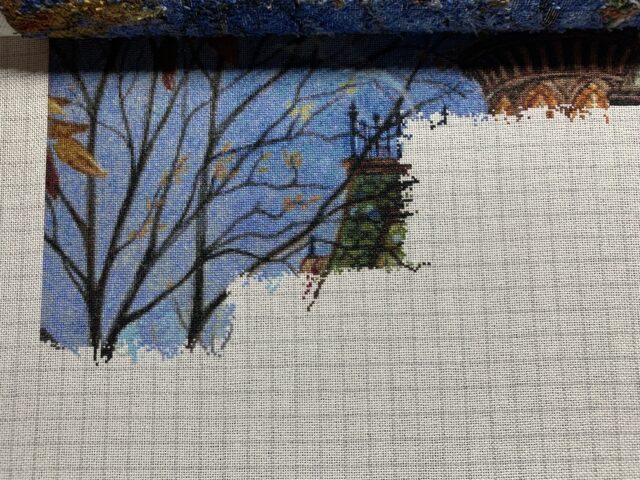 April 2022 10,346 stitches in 21 days. I got to work on the house and making a start on the windows. There are a lot of different colours in the roof tiles but I was still able to stitch about a page and a half. I'd like to get the row of pages finished by the end of the year.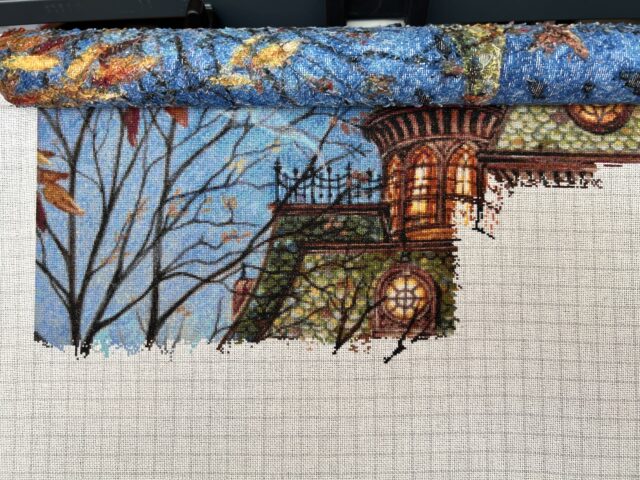 June 2022 10,396 stitches in 21 days. I've been looking forward to stitching this section. The central point of the house, interesting shutters and big windows. The detail in the wooden front of the house is really clear as well as the slats in the shutters. Again it was about a page and a half of stitching and I'm around halfway through this row of pages now.