My stitching has been all over the place this month. I now have to work in the office two days a week so on those days there isn't enough time to work on this project in the morning before I head off. However, I had a week off work and wasn't able to spend so much time in my craft room so instead I had this project downstairs to work on which mean that it was able to get a little more attention.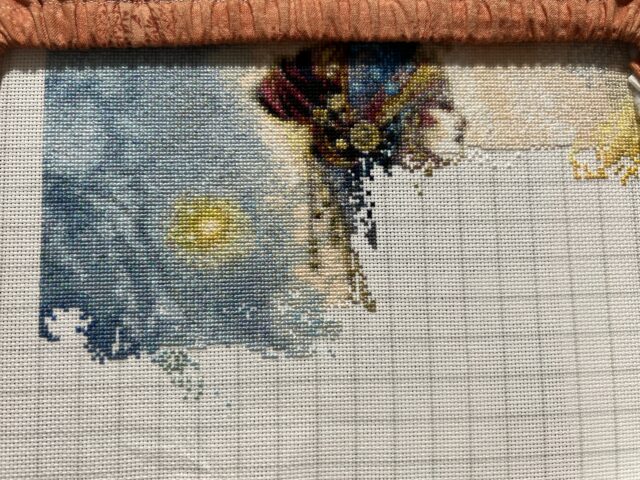 I'm currently working on finishing off page 1. I haven't quite been able to manage that but barring any mishaps it should be done during next month.
I really enjoyed working on the blues on this page, there were some really nice dusky dark blues near the bottom of the page.
Total stitches 2372 stitches over 12 days