I haven't been able to spend as much time on this as previous months which has been disappointing. I was able to finish page 9 on the 17th and got started on page 10.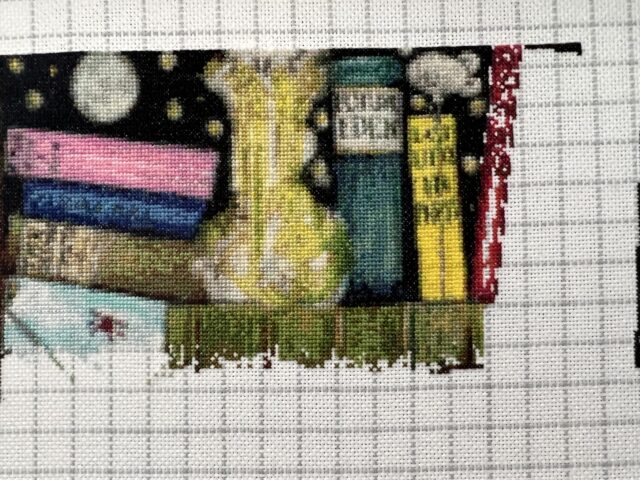 Page 10 is mainly books so a lot of the colours will fill in vertically. I had a lot of the red book done from picking the colours on page 9. It make sense to work that book across the two pages especially as it's such a narrow book and the colours do not appear anywhere else in page 10. There are still a couple of colours in that book to do as they only appear on page 10.
The next book to touch the top row is the grey book and I was able to work a couple of colours in that before the end of the rotation.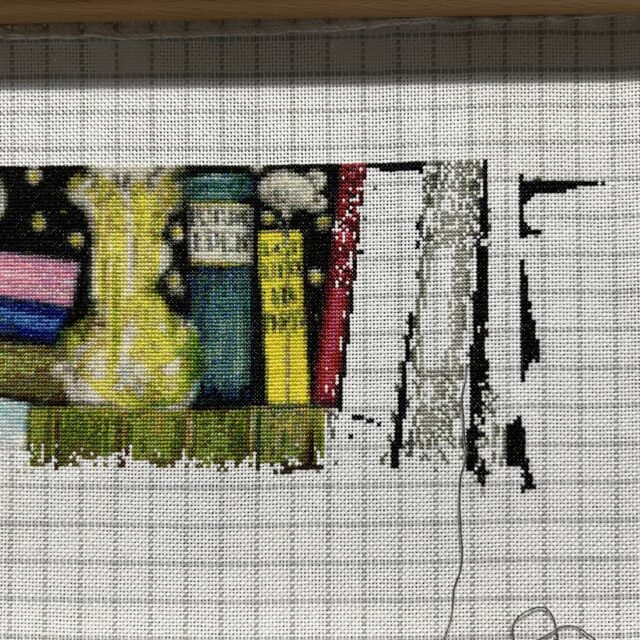 Stitch Total 3592 stitches over 14 days