After all of those blocks of colour I fancied a change, I fancied changing colour every few stitches, I wanted confetti. So this week I've been working on Mini Lost In You again, I'd just got to the hair on the guy in this picture so I was just in the right place to have something interesting to stitch. I haven't really spent that long stitching this week thanks to coming down with a really grotty cold and I was so bored as I couldn't even get the energy together to do any stitching.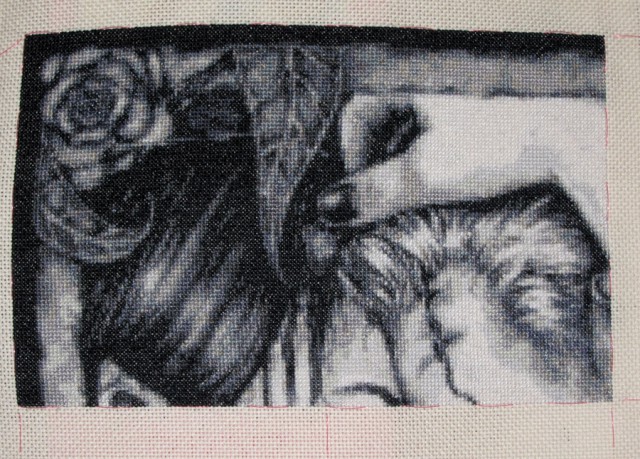 I like the way the page has come together. At first I was a little unsure about her hand as it looked too much white but since I've got the rest of the shading in and got the page finished I'm a lot happier with it. I really love the thumb. The earring seems to stand out more in the photograph as well, I haven't really had a chance to stand back from it properly yet so photos are really useful for seeing all of those little details properly and getting those colours to blend together.
And my new stitchy toy arrives tomorrow. I'm so excited, I've been so impatient waiting for it to arrive but it was held up in customs. At least I know it's safe and it makes my what to stitch this weekend decision for me.