I have really struggled with this project this month. I began with the intention of finishing page 14 and got the spring shelf on the page finished off and had just started on the summer section when I decided that I wanted to finish off the Spring shelf across the entire project.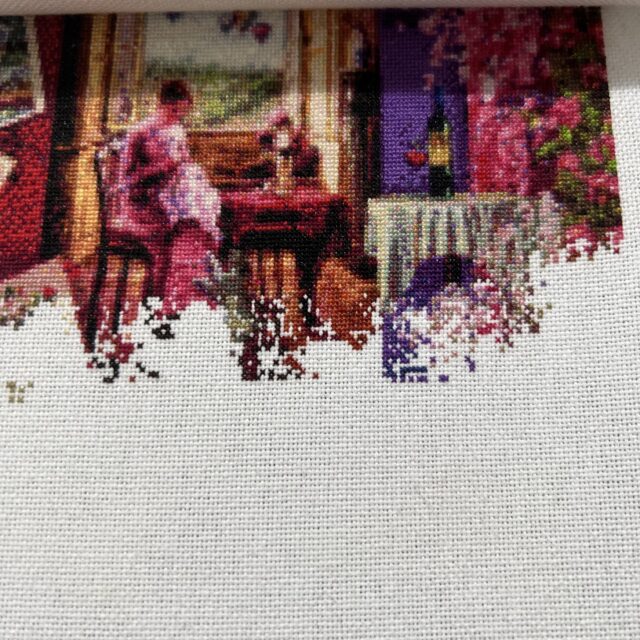 So I moved across to the other side of the project and it wasn't long before I was getting lost in the pink flowery bushes that have really tested me on this piece. For a while I was doing a little parking which mostly involved finishing a colour in an area and then rejoining it in the next section. I was glad that this was only a lunchtime project so it was an hour of making very little progress rather than several hours of very little progress.
I also lost a few days stitching to a heatwave that made it unbearably hot in my craft room it went on for several days eventually I brought the project downstairs for weekend morning stitching. With all that you might think that I didn't get much done at all on this project but I ended up getting a lot of stitches into this piece. I think the lesson is that working across the project makes me feel like I have made very little progress so I should stick with working roughly in pages. I may still work on finishing the spring shelf the next time this project comes out on rotation but I'll see how I feel in October.
Monthly stitching totals: 7,228 stitches over 24 days