My March goal for Death By Cross Stitch was to complete page 6 and make a start on page 5 but here I am and page 5 is also finished.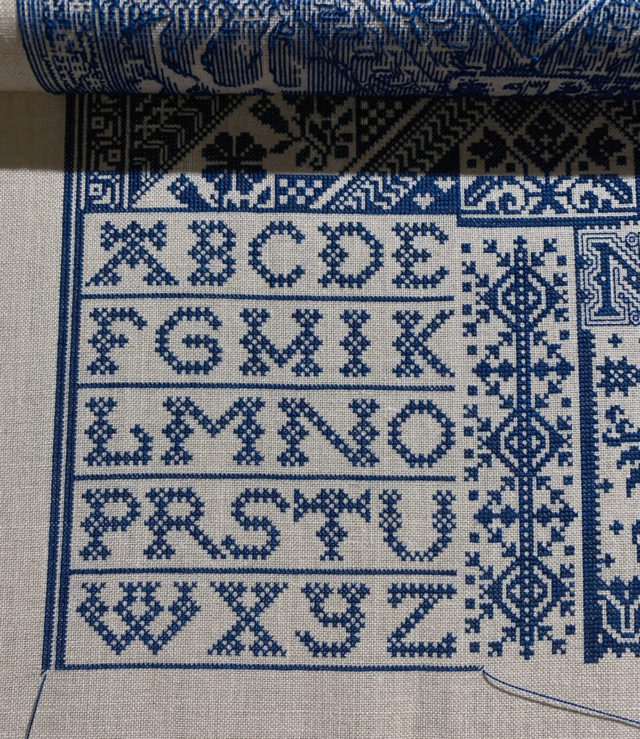 This was the first of the alphabets that I've stitched on this piece and it didn't take long to memorise the construction pattern for the various elements of the letters and they did end up being pretty repetitive.
The keen eyed will notice that there are some letters missing from the alphabet, this is intentional as the sampler is a Dutch style sampler and historically some letters were interchangeable.
I did make a small start on page 9 but work on this will slow down for a while as we make a start on refurbishing our house and my stitching area for this project becoming a storage area for bits and pieces as we shift them around but I am planning ways that I can get some time to keep up the momentum.